My aunt has been making shortbread cookies for a long time, and used to even send batches of her shortbread cookies through the mail across the country to my grandmother. At one point, I asked my aunt to teach me how make her shortbread cookies so that I could make them somewhat more often and then bring them directly and personally to my grandmother. Alas, my grandmother passed away a few years ago, but I have continued making the shortbread cookies because they are tasty, and my mom has said "why should I bother making my shortbread cookies when you make them (an albeit different recipe) so well?" 🙂
I recently made them for the third time in the past month or so, this time to make as a Christmas gift for my brother who also really likes them; I reminded him that our aunt is the mistress, and I merely the student. 🙂
I started off by bringing a pound of butter to room temperature: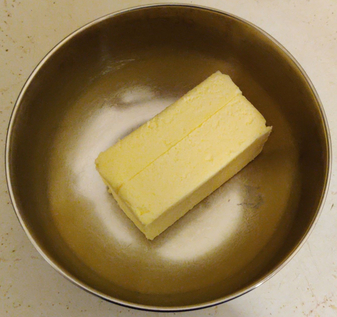 Then I creamed the butter with an electric beater (dating from the early 1960's — it's older than I am!)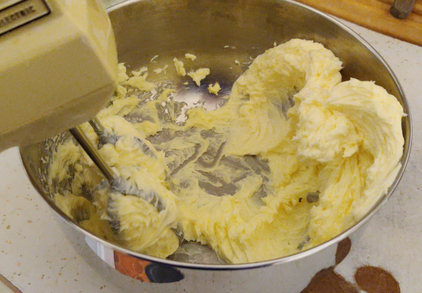 A cup (packed) of brown sugar was added …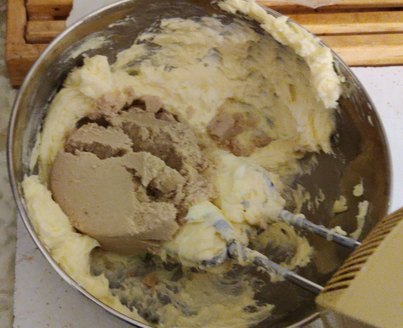 … and then blended with the creamed butter.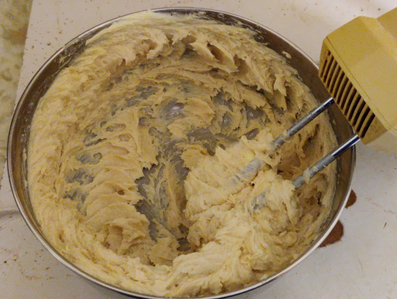 Four cups of regular flour were added, one cup at a time.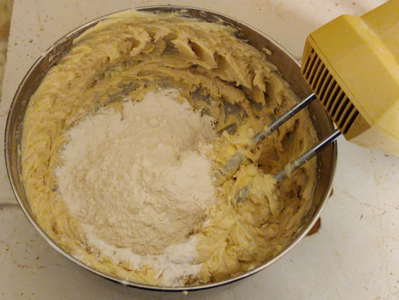 Here is the dough after all four cups of flour have been mixed in: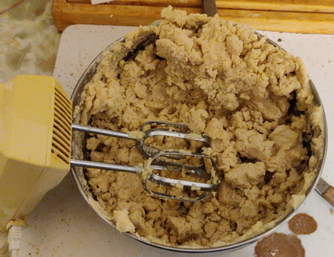 Next, flour was spread on the cutting board to avoid sticking: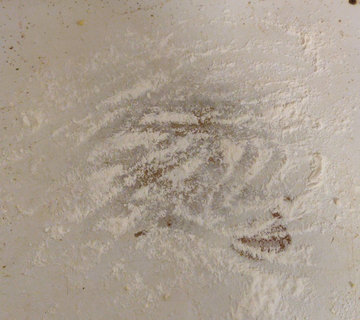 The dough was placed on the cutting board, floured a bit on top to avoid sticking, and flattened with my hands: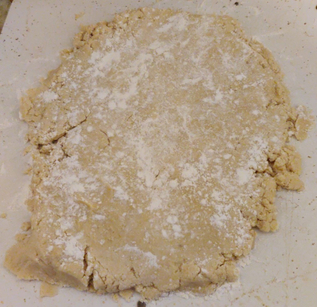 The dough was then further flattened out with a rolling pin.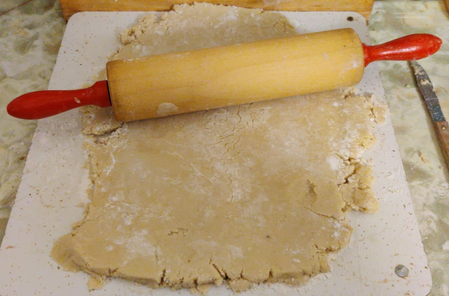 The dough was then cut into strips about an inch wide, and ends were cut off.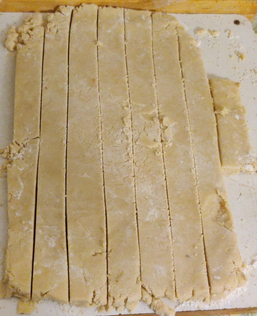 I started to cut the strips into roughly two inch lengths.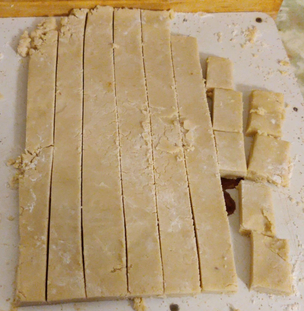 Cuttings from the edges and cookie pieces that broke were put back in the mixing bowl to be formed together again to cut more cookies.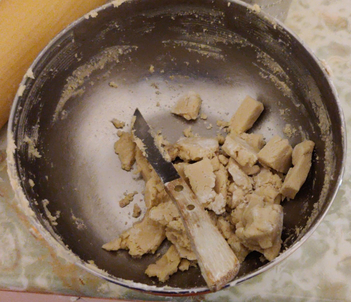 The rectangular cookies were placed on cookie sheets.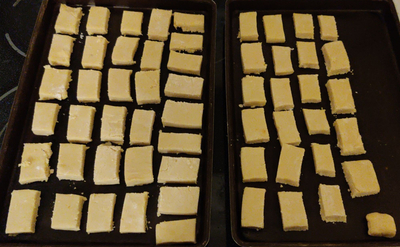 The cookies were then pricked with a fork. According to instruction #4 of the shortbread cookies recipe on the King Arthur Flour website (here's my archive), it's to allow steam to escape and avoid bubbling up of the cookies; to me it's also been a matter of the traditions of the aesthetics of shortbread cookies; oh well, I do it because that's how I was taught. 🙂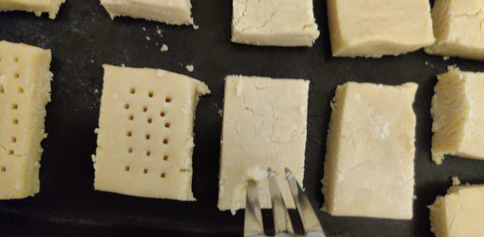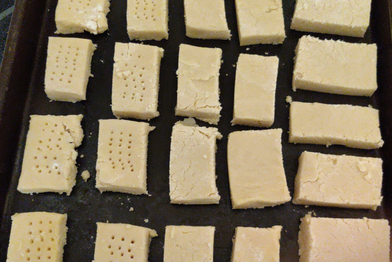 And here are all of my cookies, at the end of the pricking.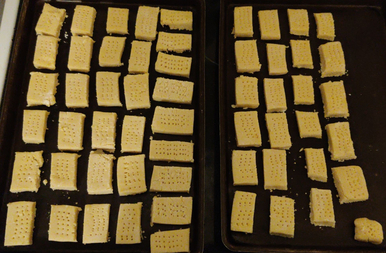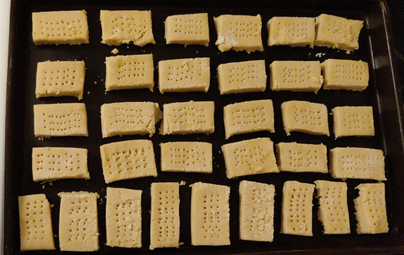 The cookies were placed in an oven preheated to 300F and baked for 22 minutes. This could vary somewhat based on your oven and the electrical load in your neighbourhood at the time you bake, but take them out when the bottoms just start to brown.

And here are the cookies, cooling on baking racks: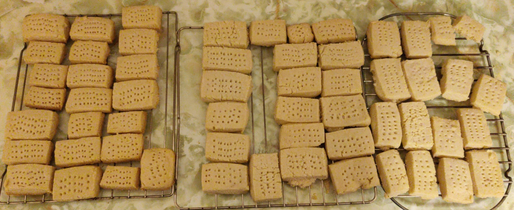 Yes, there is a broken cookie in the upper right hand corner, it broke when I took it off the baking tray. Anyway, I had to do a quality control test, you must understand … it was yummy!
The cookies are now bagged up carefully and the bags placed in a box, which was placed in the freezer until Christmas Day when they will be given to my brother as one of his gifts.