A relatively long time ago, a neighbour brought over some stuffed pasta rolls au gratin, and they were rather tasty. I liked them so much that I decided to replicate them, and added the recipe to my repertoire of personal recipes.
I recently made a batch of my manicotti, and I took a lot of pictures.
First, I finely ground some carrots in a food processor: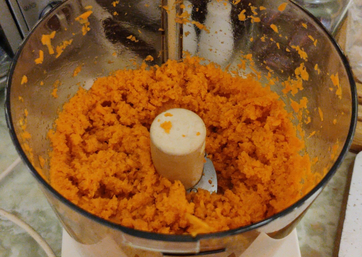 As a side note, I use carrots because I love carrots, and at the time it seemed perfectly natural to me add ground carrots to the filling mix.
I also add ground onions, which to me are also a natural pairing with the beef. The two ingredients extend the beef used in order to stuff more manicotti shells, or conversely, as tasty fillers, reduce the amount of ground beef required.
Then I ground some onions, effectively rendering them liquid: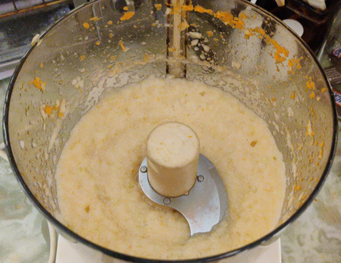 Ground beef was placed in an electric skillet: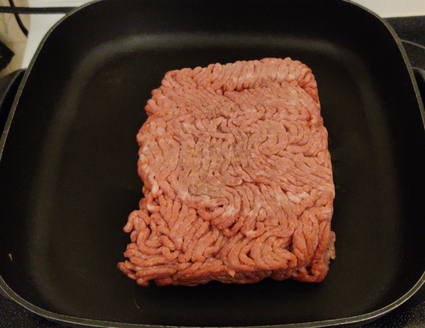 The ground carrots and ground onions were added to the beef in the electric skillet: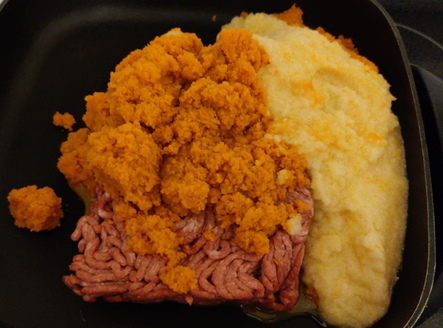 The ground beef was broken up with a spatula, and mixed together with the ground carrots and ground onions.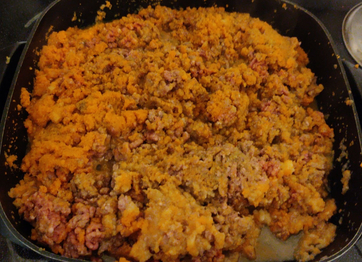 The mixture was fried, while being constantly mixed: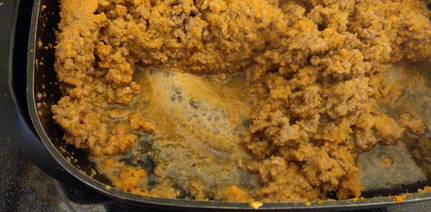 At this point, I was getting a little thirsty, so I served myself some homebrew (an Irish Stout):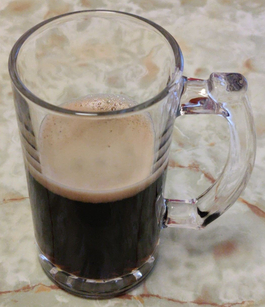 Next, some manicotti shells were taken out of their box: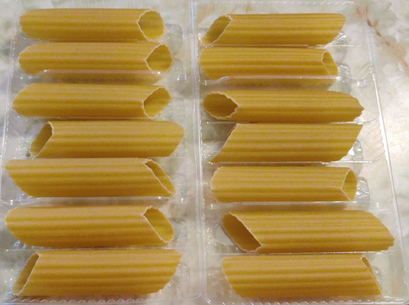 The manicotti shells were then boiled, six at a time, in salted water with olive oil for five minutes: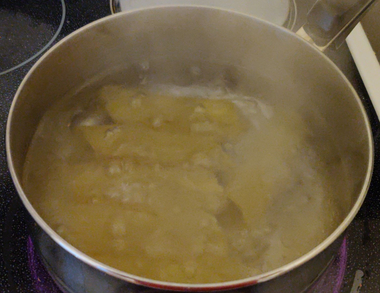 The manicotti shells were then drained:

At this point, I stuffed the manicotti shells, six at a time, with the cooked meat, carrot, and onion mixture, holding a cooling manicotti shell in one hand, while transferring the meat mixture using a small dessert spoon.
Unfortunately, I didn't take a picture of me filling the shells — my hands were dirty and greasy, and I didn't ask for a photographer's helper. 🙁
At this point, I may have been getting a bit tipsy from my beer, so I drank some iced tea to help deal with the effects of the beer.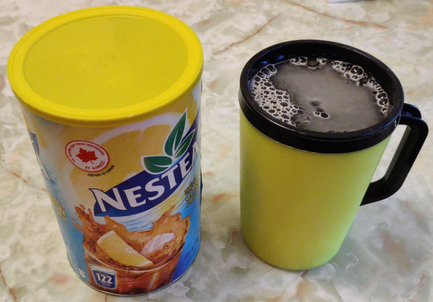 I stuffed a total of 22 manicotti shells. The stuffed manicotti shells were then placed in oven-proof and microwave-safe containers: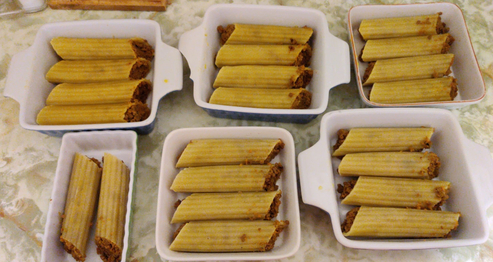 Tomato sauce — in this case, a commercial beef and pork tomato sauce — was spread on top of the stuffed manicotti shells.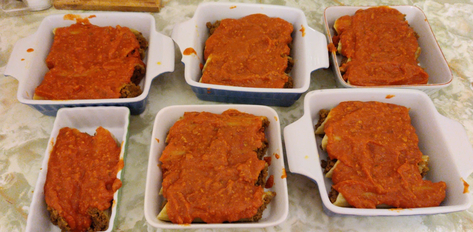 Mozzarella cheese was sliced off the block and laid on top of the manicotti.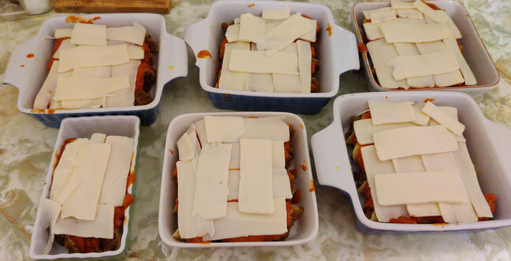 Freezer bags were identified with the intended contents and the date.

The manicotti containers were then placed in the bags, and then frozen.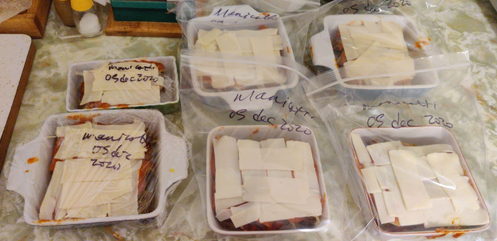 When cooking, I defrost the manicotti, sometimes add a bit more cheese on top, start to reheat the manicotti in a microwave oven while preheating a countertop oven to 350F, and bake the manicotti until the cheese on the top is a desired level of browned and the sauce is bubbling up on the sides.
Are they tasty? Of course they are!