I started making pizza at home in about November, 2019. I figured it was time to learn how to make pizza, being somewhat of a pizza fiend.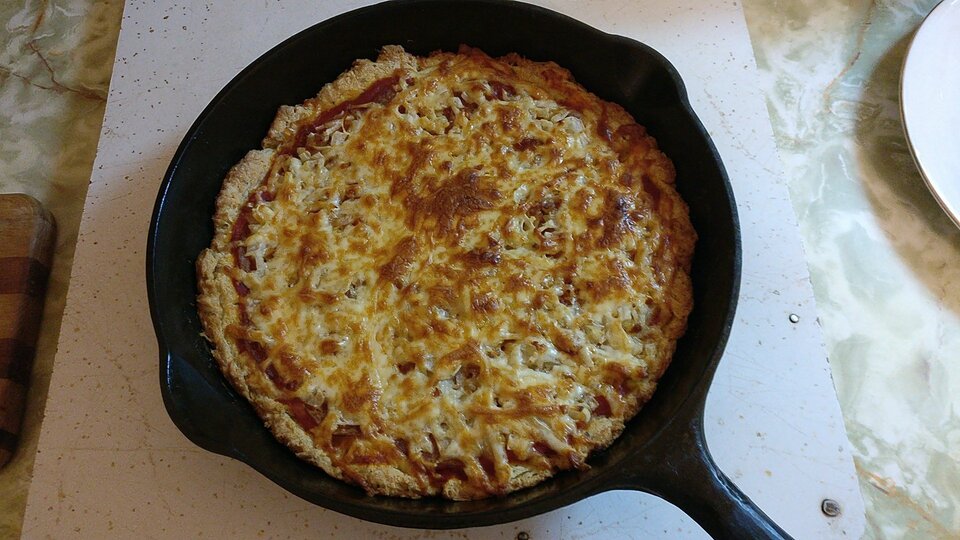 I started off with the base biscuit recipe slightly modified from my friend's cheese biscuit recipe, excluding the sugar and cheese, which I also use for "Barbecups" and "Chickencups". I eventually, for this recipe, also slightly increased the milk content.
Here are some photos from the process, starting from moulding the pizza dough in two #8 (10-1/2 inch) cast iron skillets.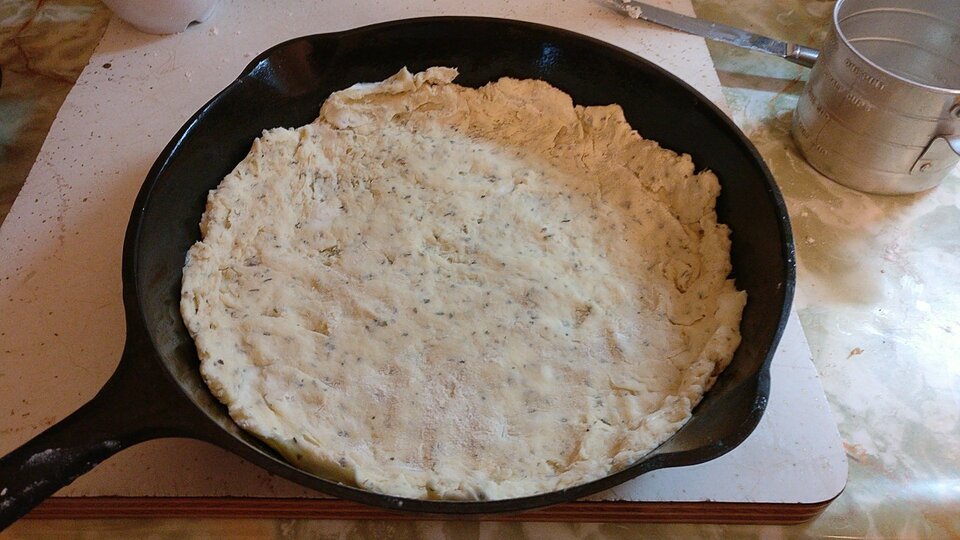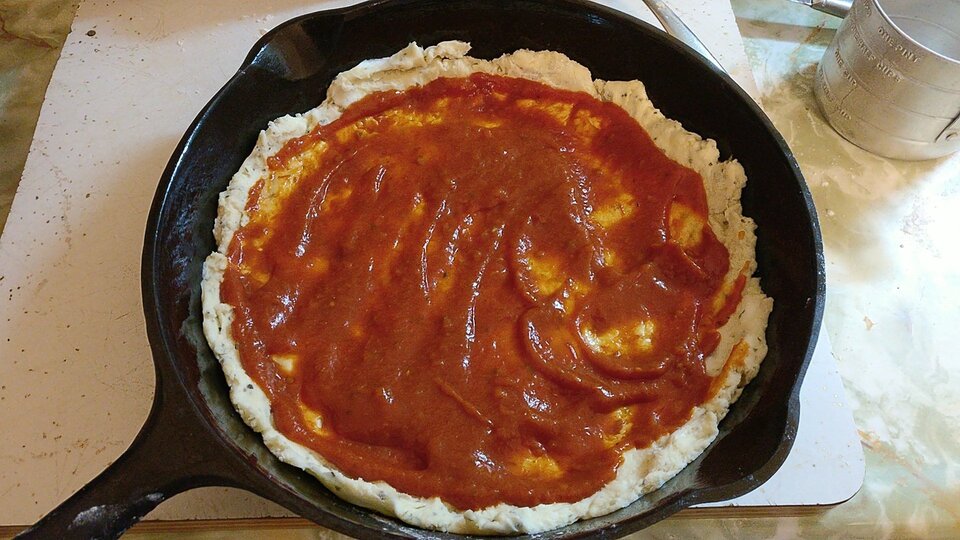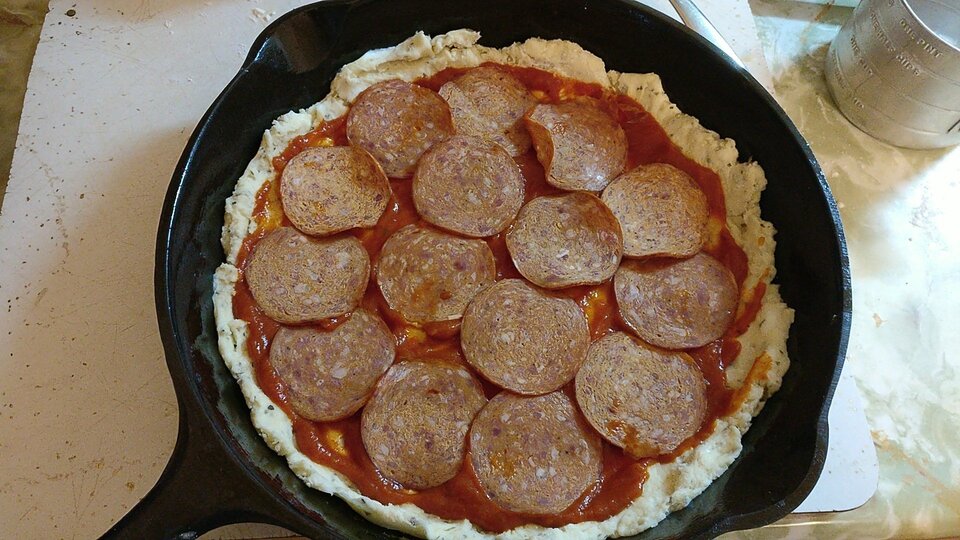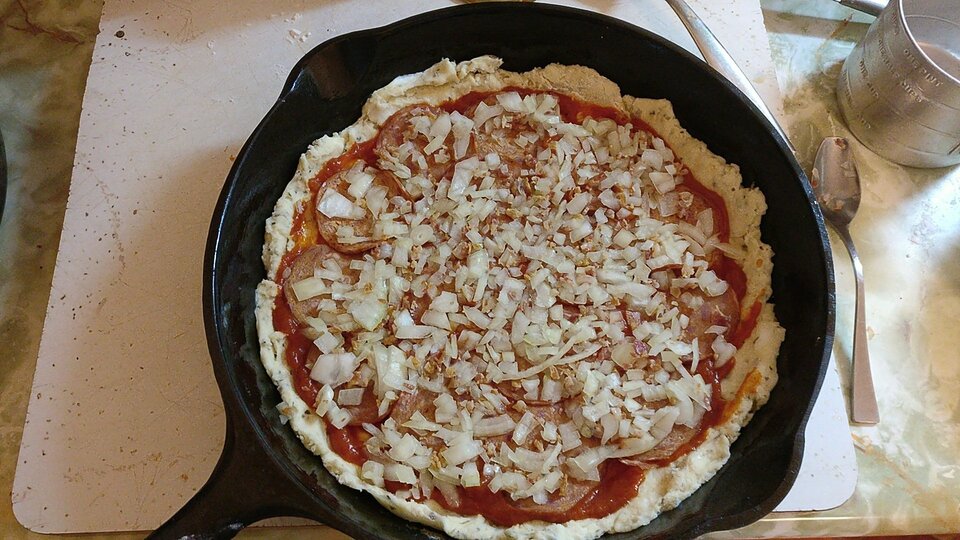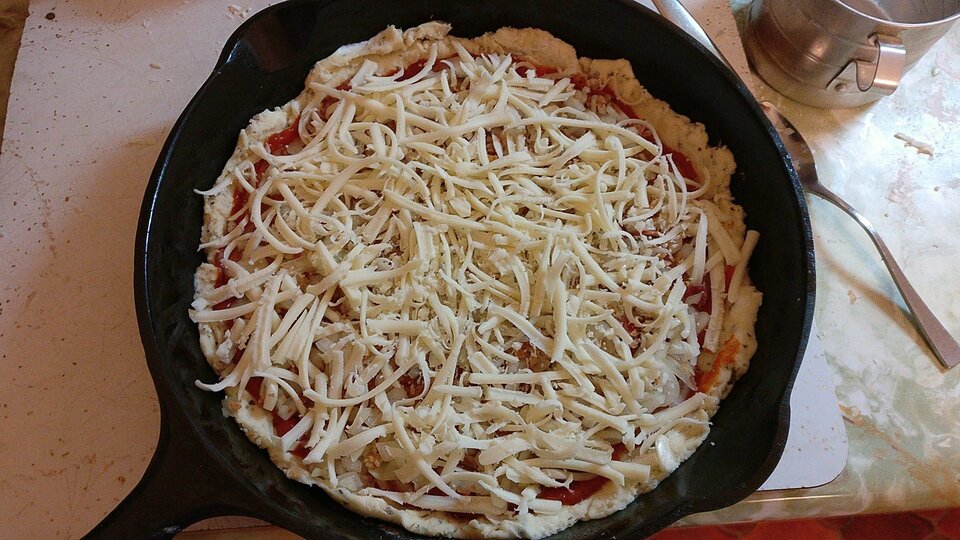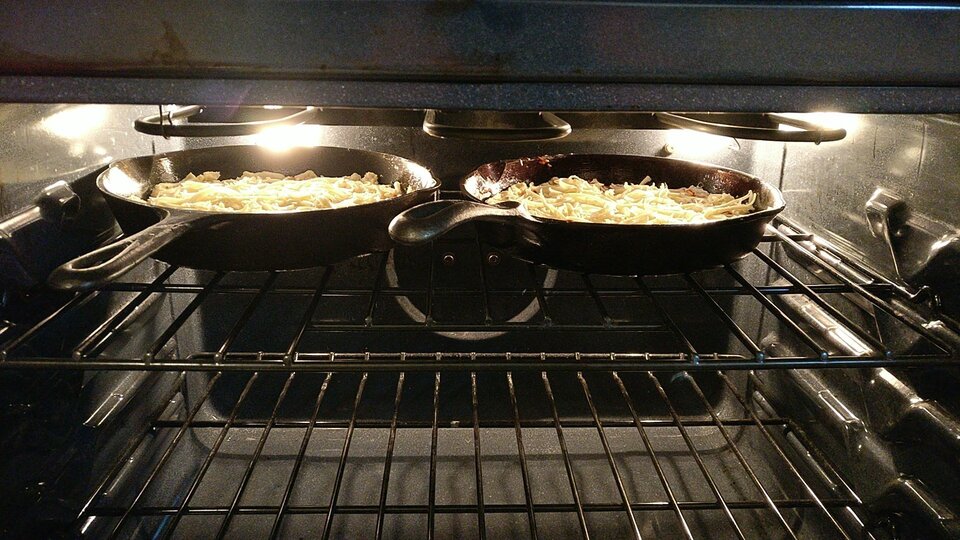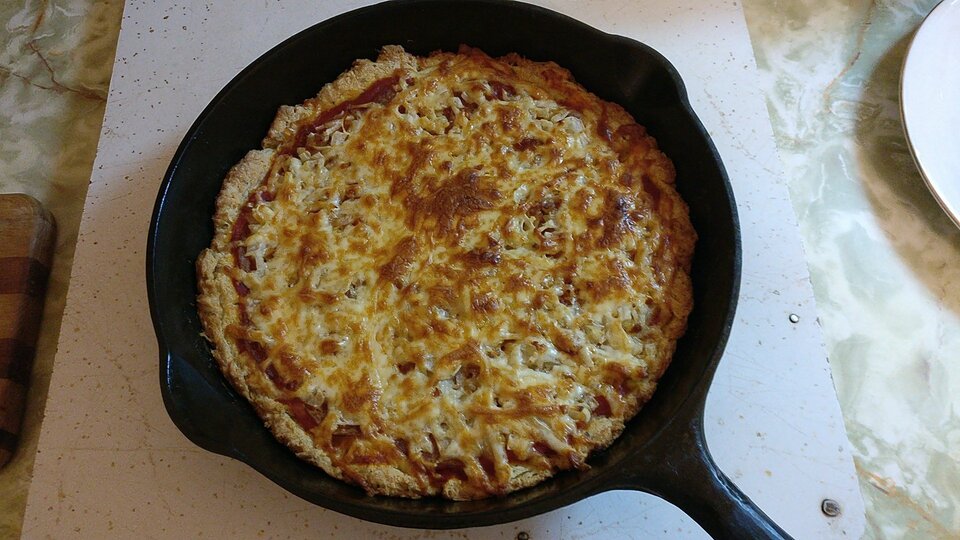 The pizza recipe went through a few minor iterations, mostly to adjust for note-taking, experience with pan size, and the usual corrections for typos, completeness, full instructions, etc.
As a side note, when I first made the pizza, I had also recently acquired two cast iron pans to add to my collection, received from a friend who was breaking up her house; they needed to be run through my oven's self-cleaning cycle in order to make them usable again (yes, they were rather full of baked on crud and rust spots.) The smaller of the two proved too small for the amount of dough in this recipe, but it has been used for other things. 🙂 I now have two #8 pans at home, and two more #8 pans at the cottage, for making pizza.